Posted by MyKittyGifts.com - Administrator of Hello Kitty Gifts

Dear Visitors and Friends,
Thanks you all for your support on me and my Blog in various ways for the past months. I am both impressed and encouraged and have decided to move this Blog to its permanent address http://hellokittygifts.com/. By Hello Kitty Eva Air? Or some other simpler method.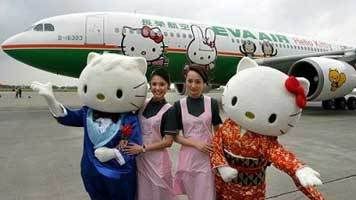 Moreover, according to the results of a survey in my blog ended 31st Dec 2008, some visitors like the pink color of Hello Kitty while others would like to see more colors of Hello Kitty, such as purple, green and black. Consequently, I make a bold move to change the color of my Blog so that it is not just pink.

Together with this change in color, I attempt to incorporate a new design of the whole Blog so that the photos would look sharper and more colorful. If you have another look of the older posts, you would understand what I mean. Hope that you like this new change as well.


I will try my best endeavor to improve further on my Blog after this transition so I would appreciate if you would come often to enjoy my daily updates.
If you are presently a subsciber of this blog, please go to my new blog at http://hellokittygifts.com/ and/or re-subscribe again by clicking on the following icon:

Thank you once again for your great support and encouragement. !!

Regards,
MyKitty